In March 2020, we started developing a Virtual engagement platform. We have invested our resources to create software that can support companies and sales force efforts during the lock-down period and beyond. The first activity developed on the platform was the VID – Virtual Innovation Days – which served to engage vast target audiences on specific products or services. We created this series of events for Lonza spa.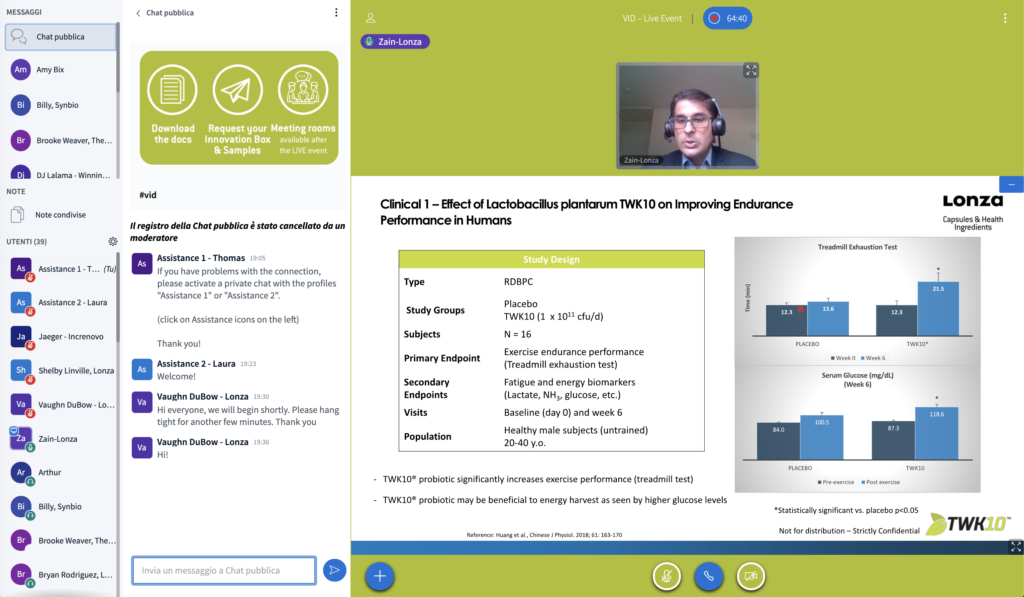 The platform hosted over 120 participants per session with exceptional stability and was used in different ways:
-classic webinar presentation, live video;
-broadcasting from manufacturing lines and/or in meeting
rooms mode.
In this last mode, participants can also choose which room to stay in to follow specific interventions.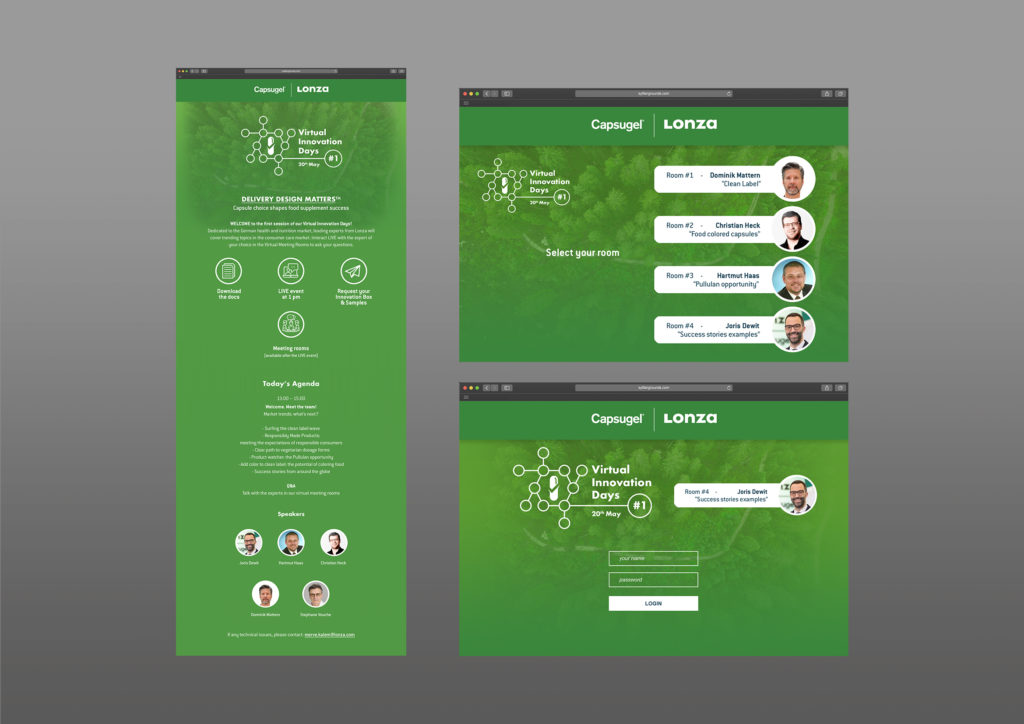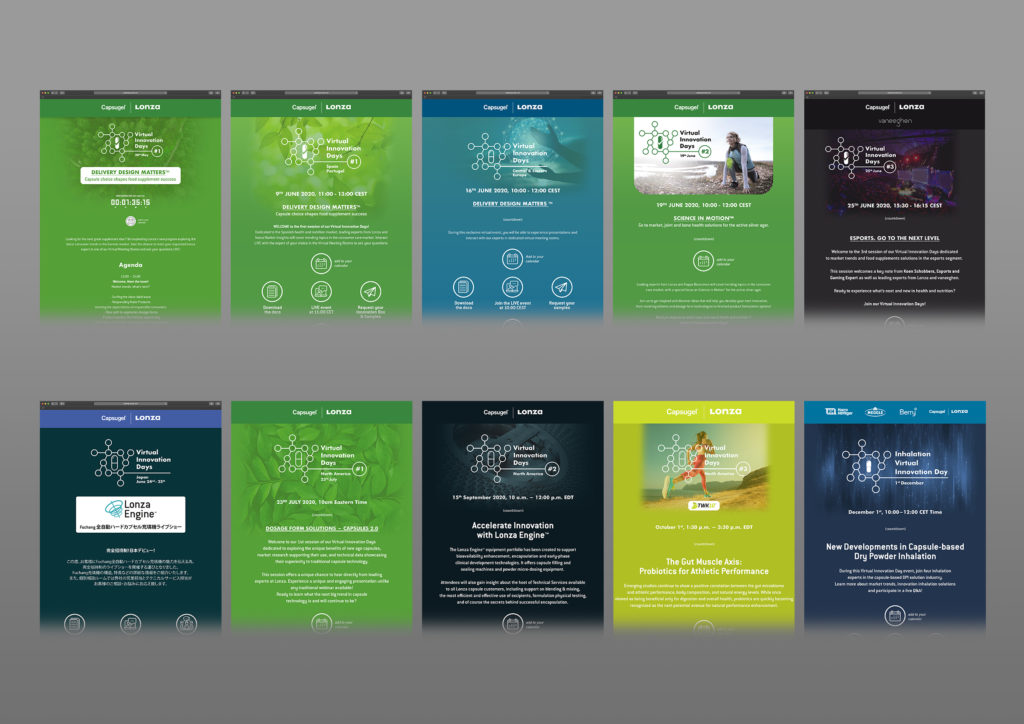 The events, fully recorded, took place on a custom design platform with the company logo and corporate colors. On the platform, the guests enjoyed public and private chats, participate to polling, whiteboard exercises, and join breakout rooms. The platform is also able to share videos from Youtube and Vimeo at the highest definition guests can reach.